#Semi-cured Gel Nail Strips
#

nail
N Avo Hola
Olive green nails accented by an avocado drawing. Nails with an olive-green color base, with an adorable avocado drawing accent. Added with a playful mood through the white check accent that matches the olive greens through its matte finish, the design creates an overall clean look.
TYPE: Gel Nail Strips

INCLUDES
30 Strips (16 solid & 14 accents) in 10 different sizes
2

Prep Pads &

1

Nail File &

1

Wooden Stick
STEP 01.
Clean Nail Surface
Wash your hands before removing oil and moisture from the nail surface with the prep pad.
STEP 02.
Choose Your Semi-cured Gel Nail Strip Size
Choose the size that best fits your nail size. You can stretch the semi-cured gel nail strip to fit your nail.
STEP 03.
Apply Semi-cured Gel Nail Strips
Peel off the strip by grabbing the outer tip of the strip (not the inner tip labeled 'Cuticle Line'). Be sure to place the strip slightly apart from your cuticle line.
STEP 04.
Firmly Press Semi-cured Gel Nail Strips
Begin applying pressure in the direction from the cuticle line to the outer tip, leaving no space for hair to get caught between the nail surface and strip.
STEP 05.
File Semi-cured Gel Nail Strips
File the outer tip of the strip.
* Please note that overcuring may cause early chipping and cracking.
STEP 06.
Cure Semi-cured Gel Nail Strips
Cure your strips 2-3 times with ohora's UV Gel Lamp. If you feel the strips require additional curing, do so 2-3 more times.
More Details :
ohora How to & Tips
• Waterproof strips that last up to 14 days

• Stretchable strips for all nail shapes & sizes

• C-curved strips designed in the shape of our natural nail beds

• Easy application & minimal damage to nails during removal

• Toxin-free & safety certified strips
Ratings & Reviews
Customer Reviews
Write a Review
Ask a Question
Filter Reviews:
design
nails
coat
avocado
green
compliments
chipping
finish
sets
pair
04/26/2022
Vanessa E.

United States
I recommend this product
So cute!
The soft green is so cute for spring and the avocado is absolutely adorable! I love these nails. They are pretty simple to put on and they last for quite a while. I found that the top coat does have a bit of a learning curve as it's very thick, which makes it easy to put on too much, but it still cures fine. I wore my first set for three weeks and really only needed to change them due to the amount of growing my nails had done. I did minorly chip two nails, but I just dabbed a bit of top coat in the chip and cured them, and that sealed them in so they didn't chip any further!
04/23/2022
Yue

United States
I recommend this product
Hard to apply, easy to peel off
I love all the other Ohora nail gels but not the matte ones. The surface of this set is so sticky and it's really hard to apply. While most of my Ohora gel stay on for at least two weeks, this one literally peeled off the second day.
04/17/2022
Tammy

United States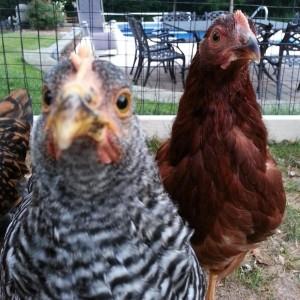 AD
03/07/2022
Alyssa D.

United States
cute design
I love this design! I found these a bit harder to put on well than other sets though
03/02/2022
ashley

United States
I recommend this product
surprising
i thought this could either look super dumb or cute and i'm so glad it looks way better than i expected!