N Cream Leaf
Cream half-syrup nails for perfect coloring. ohora¡¯s daily item to help perfect the basic but hard to apply full colored nails. The soft green hue that presents a peaceful mood will accent your looks.
TYPE:Gel Nail Strips

WHAT IS ohora?
ohoraoffers semi-cure gel nails made of real liquid gel but only cured by 60% in advance to be flexible and wearable for all nail shapes and sizes. Upon curing the remaining 40%, the gel will completely harden and last as if they were done by a professional nail salon.
INCLUDES
30 Strips (16 solid & 14 accents) in 10 different sizes
2Prep Pads &1Nail File &1Wooden Stick
STEP 01.
Clean Nail Surface
Wash your hands before removing oil and moisture from the nail surface with the prep pad.
STEP 02.
Choose Your Semi-cured Gel Nail Strip Size
Choose the size that best fits your nail size. You can stretch the semi-cured gel nail strip to fit your nail.
STEP 03.
Apply Semi-cured Gel Nail Strips
Peel off the strip by grabbing the outer tip of the strip (not the inner tip labeled 'Cuticle Line'). Be sure to place the strip slightly apart from your cuticle line.
STEP 04.
Firmly Press Semi-cured Gel Nail Strips
Begin applying pressure in the direction from the cuticle line to the outer tip, leaving no space for hair to get caught between the nail surface and strip.
STEP 05.
File Semi-cured Gel Nail Strips
File the outer tip of the strip.
* Please note that overcuring may cause early chipping and cracking.
STEP 06.
Cure Semi-cured Gel Nail Strips
Cure your strips 2-3 times with ohora's UV Gel Lamp. If you feel the strips require additional curing, do so 2-3 more times.
More Details :
ohora How to & Tips
• Waterproof strips that last up to 14 days

• Stretchable strips for all nail shapes & sizes

• C-curved strips designed in the shape of our natural nail beds

• Easy application & minimal damage to nails during removal

• Toxin-free & safety certified strips
Ratings & Reviews
Customer Reviews
Write a Review
Ask a Question
Filter Reviews:
color
nails
purchase
favorite
office
cake
Fraction
plunge
couple
both
I never received my order, so I'm very disappointed
03/26/2022
Kelli

United States
I recommend this product
Gorgeous
This shade is BEAUTIFUL and I am so happy with my purchase
03/24/2022
Tessa

United States
I recommend this product
Fell off in hours.
Don't bother getting the easy peel-off solution because these will come right off. I lost the first one within a couple hours (after following all the instructions and applying the top coat, which is supposed to make them last longer). Several more nails started lifting shortly after, and all but three were gone after a 10-minute, like-warm shower. I got the last few off with a tiny drop of nail oil. The color was really nice while they lasted.
03/18/2022
Marissa

United States
I recommend this product
First time user and loving it!
I've been looking at Ohora for months, but I finally decided to make the plunge and order a couple to see if they work for me. These are the first ones I tried and let me say I am very impressed! The color is gorgeous and a really great neutral for the office while still being cute and fun. My nails look like I went and had them done, and knowing that I did them myself at a fraction of the cost of going to a professional is just icing on top of the cake. Getting started was a little bit of a learning curve, as I've never done gel nails before, but there are so many tutorials on YouTube and a great community on Reddit, both of which helped a ton and reassured me that the product worked. I am on day two and they look as good as the first day. I already purchased more and even my fiancée wants to try them!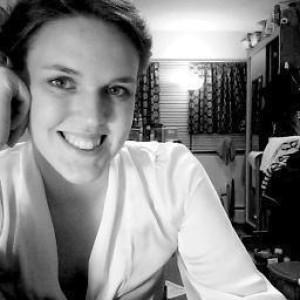 K
03/16/2022
Kaitlin

United States
I recommend this product
Favorite set so far!
This is the perfect color green! I got many compliments on this set and I only had to take them off because my nails had grown out too much after almost two weeks. If it weren't for my nail growth I would have been able to keep them on even longer. I ordered two more of this color today because it's my current favorite!