N Marry Me
A reverse gradient nail with soft ivory color and silver glitters. Inspired by wedding dress and tiara, we have matches cubic gems to them.

TYPE: Gel Nail Strips

INCLUDES
30 Strips (16 solid & 14 accents) in 10 different sizes
2

Prep Pads &

1

Nail File &

1

Wooden Stick
STEP 01.
Clean Nail Surface
Wash your hands before removing oil and moisture from the nail surface with the prep pad.
STEP 02.
Choose Your Semi-cured Gel Nail Strip Size
Choose the size that best fits your nail size. You can stretch the semi-cured gel nail strip to fit your nail.
STEP 03.
Apply Semi-cured Gel Nail Strips
Peel off the strip by grabbing the outer tip of the strip (not the inner tip labeled 'Cuticle Line'). Be sure to place the strip slightly apart from your cuticle line.
STEP 04.
Firmly Press Semi-cured Gel Nail Strips
Begin applying pressure in the direction from the cuticle line to the outer tip, leaving no space for hair to get caught between the nail surface and strip.
STEP 05.
File Semi-cured Gel Nail Strips
File the outer tip of the strip.
* Please note that overcuring may cause early chipping and cracking.
STEP 06.
Cure Semi-cured Gel Nail Strips
Cure your strips 2-3 times with ohora's UV Gel Lamp. If you feel the strips require additional curing, do so 2-3 more times.
More Details :
ohora How to & Tips
• Waterproof strips that last up to 14 days

• Stretchable strips for all nail shapes & sizes

• C-curved strips designed in the shape of our natural nail beds

• Easy application & minimal damage to nails during removal

• Toxin-free & safety certified strips
Ratings & Reviews
Customer Reviews
Write a Review
Ask a Question
10/20/2021
Xue Z.

United States
Love
so happy it's back in stock!
05/01/2021
Janice C.

United States
Lovely set and wish the gem are not as shaped
Love the set, only problem I have is that the gem will catch stuff or scratch stuff when I do crones.
11/09/2020
michi3

United States
I recommend this product
Elegant
I really liked this one, it's elegant and classy. However, the customized parts (jewels) snag onto my clothes. This is very annoying and has ruined some of my clothes.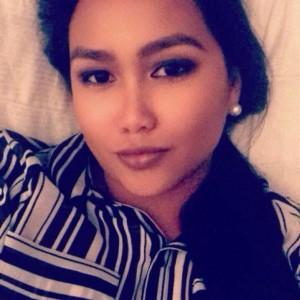 EC
10/12/2020
Emaleen C.

United States
I recommend this product
Not my fave
I was really looking forward to this but it wasn't that good definitely not one of my faves.
10/10/2020
Holly P.

United States
I recommend this product
Beautiful but Snaggy
This set is gorgeous, and for like a day I was in love with them. But the shape of this stone or the setting makes it super snaggy and not functional at all if you use your hands...snags on underwear, blankets, clothes, dish towels. 3 of my 4 stones had popped off within 2-3 days. For that reason, I don't recommend this set. I also think it's strange that the largest protection stickers are smaller than the thumb size stone stickers...you have to stretch them to make it fit and it's just weird. The size of protection stickers should match the size of stone stickers. Application-wise, since I started using Ohora 7 or 8 sets ago, I've learned what works best for me and had zero issues applying them perfectly. I always make sure my nails are super clean and manicured, use the prep pads and make sure the nails are super dry. I tend to get better results when I use a very slightly larger sticker than my nail size because I have very deep/round nail beds. I make sure they are pressed very well and smoothly at the cuticle, trim with cutters and leave a tiny bit on the end, cure ONCE on the long setting, and then file to the shape of the nail tip. File in one direction and angled out slightly to ensure the white nail isn't exposed. I cure once more on the long setting, then apply one layer of liquid top coat (not on stone stickers obviously), and cure again twice on the short setting. This has given me the best results, hopefully it'll help you too!