#Semi-cured Gel Nail Strips
#

nail
N Poem
Premium nails that stand out with its purple hues. This is a heart gem nail design completed by combining the alluring purple accents. It is a luxurious nail design that presents a put-together, feminine look by expressing the texture of a silky blouse with its powder colors.
TYPE: Gel Nail Strips

INCLUDES
30 Strips (16 solid & 14 accents) in 10 different sizes
2

Prep Pads &

1

Nail File &

1

Wooden Stick
STEP 01.
Clean Nail Surface
Wash your hands before removing oil and moisture from the nail surface with the prep pad.
STEP 02.
Choose Your Semi-cured Gel Nail Strip Size
Choose the size that best fits your nail size. You can stretch the semi-cured gel nail strip to fit your nail.
STEP 03.
Apply Semi-cured Gel Nail Strips
Peel off the strip by grabbing the outer tip of the strip (not the inner tip labeled 'Cuticle Line'). Be sure to place the strip slightly apart from your cuticle line.
STEP 04.
Firmly Press Semi-cured Gel Nail Strips
Begin applying pressure in the direction from the cuticle line to the outer tip, leaving no space for hair to get caught between the nail surface and strip.
STEP 05.
File Semi-cured Gel Nail Strips
File the outer tip of the strip.
* Please note that overcuring may cause early chipping and cracking.
STEP 06.
Cure Semi-cured Gel Nail Strips
Cure your strips 2-3 times with ohora's UV Gel Lamp. If you feel the strips require additional curing, do so 2-3 more times.
More Details :
ohora How to & Tips
• Waterproof strips that last up to 14 days

• Stretchable strips for all nail shapes & sizes

• C-curved strips designed in the shape of our natural nail beds

• Easy application & minimal damage to nails during removal

• Toxin-free & safety certified strips
Ratings & Reviews
Customer Reviews
Write a Review
Ask a Question
Filter Reviews:
gems
heart
comparison
center
repurchase
color nail
nail set
Love
compliments
pink
09/26/2021
Xi Y.

United States
Milky purple, favourite color~
Purple yam
09/15/2021
Xue Z.

United States
09/13/2021
Xue Z.

United States
06/27/2021
Trisha H.

United States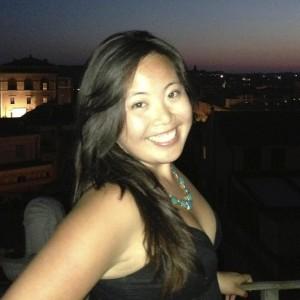 MH
05/02/2021
Michelle H.

United States
LOVE
LOVED THIS SET. I have to say though, in comparison to other gems, the heart was a little hard to push down - especially the center. but these lasted quite a long time! i think 2 weeks in one gem fell off but they didn't chip at all!