# Semi-cured Gel Nail Strips
#

pedi
P Peony
A gem pedi with stylish olive color and crystal clear gem. Its gem, surrounded by tiny pearls will remind you of the jewel in the crown.
TYPE: Gel Nail Strips
INCLUDES
30 Strips (16 solid & 14 accents) in 10 different sizes
2

Prep Pads &

1

Nail File &

1

Wooden Stick
STEP 01.
Clean Nail Surface
Wash your hands before removing oil and moisture from the nail surface with the prep pad.
STEP 02.
Choose Your Semi-cured Gel Nail Strip Size
Choose the size that best fits your nail size. You can stretch the semi-cured gel nail strip to fit your nail.
STEP 03.
Apply Semi-cured Gel Nail Strips
Peel off the strip by grabbing the outer tip of the strip (not the inner tip labeled 'Cuticle Line'). Be sure to place the strip slightly apart from your cuticle line.
STEP 04.
Firmly Press Semi-cured Gel Nail Strips
Begin applying pressure in the direction from the cuticle line to the outer tip, leaving no space for hair to get caught between the nail surface and strip.
STEP 05.
File Semi-cured Gel Nail Strips
File the outer tip of the strip.
* Please note that overcuring may cause early chipping and cracking.
STEP 06.
Cure Semi-cured Gel Nail Strips
Cure your strips 2-3 times with ohora's UV Gel Lamp. If you feel the strips require additional curing, do so 2-3 more times.
More Details :
ohora How to & Tips
• Waterproof strips that last up to 14 days

• Stretchable strips for all nail shapes & sizes

• C-curved strips designed in the shape of our natural nail beds

• Easy application & minimal damage to nails during removal

• Toxin-free & safety certified strips
Ratings & Reviews
Customer Reviews
Write a Review
Ask a Question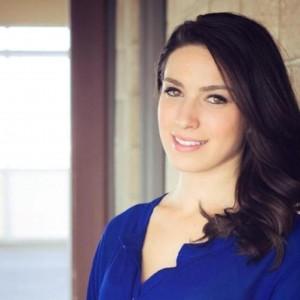 N
10/02/2020
N

United States
I recommend this product
These didn't stick like the others
I have no idea why but I had the hardest time getting this set to stick! Was very frustrating. Also they provide too many of the big toe ones and not enough little green ones. I'm not sure if the color makes a difference when getting them to stay. I've never had a problem in the past but these were impossible
Dear customer, Thank you for taking your precious time out of a day to give us a feedback. We sincerely apologize for the inconvenience. In order to prevent nail strips from chipping off and make it last longer, we highly suggest you to follow our tips for using. Please refer to our website for more details https://vanity-table.com/pages/ohora-nail-care As always, we would love to communicate with you about any questions or concerns via email. Please do not hesitate to contact us anytime by help@vanity-table.com . Again, thank you for reaching out to us. We appreciate it. Sincerely, VANITY TABLE customer support team
08/30/2020
Candice S.
Zebulon, North Carolina, United States
Great gel
Doing my toes have never been so easy
08/23/2020
Shelly R.
Clovis, California, United States
**** Feet!
You need to find a model that doesn't have **** feet! These photos don't make me want to buy them!
07/25/2020
Dionne K.
Atlanta, Georgia, United States
Did Not Get My Order & Customer Service Won't Help
Didn't get my order, but said it was delivered. Customer Service keeps routing me to different people and won't fix the issue. Haven't had my issue solved. DO NOT ORDER FROM HERE!!!