#Semi-cured Gel Nail Strips
#

tool
Pro Easy Dual Stick (1ea)
A stainless-steel dual stick that helps semi-cured gel nail strips application with its press-tip and removal with its off-tip. The Pro Easy Dual Stick can be used repeatedly and is easy-to-clean, offering prolonged and hygienic use.
1. The elastomer tip helps to adhere the semi-cured gel nail strips near the cuticle line and around the gem parts
2. The spatula tip helps for a clean removal by slipping in between the natural nails and semi-cured gel nail strips with ease
3. Sophisticated design with a rectangular handle that offers an excellent grip
4. Durable material allows for prolonged use without damage
5. Hygienic, due to its easy-to-clean elastomer and stainless steel materials
Stainless steel, elastomer
Off-Tip
1. Apply 1-2 drops of remover on the sides of the semi-cured gel nail strips before removal
2. With the logo facing front, gently lift the semi-cured gel nail strips with the off-tip starting from the edges and slowly pushing in
3. Dropping the remover in the opening between the natural nail and semi-cured gel nail strips makes for easier removal
*Please note the direction of the ohora logo before use, as using the off-tip with the logo facing down may damage the nail surface.
Press-Tip
1. When applying, use the press-tip to enhance adhesion by pressing the edges of the semi-cured gel nail strips
2. Remove air bubbles and apply evenly by gently smoothing out the surface of the semi-cured gel nail strips
3. For gem parts, start from around the gem and smooth outwards for improved adhesion



Ratings & Reviews
Customer Reviews
Write a Review
Ask a Question
Filter Reviews:
nails
tool
stick
application
ohora
Removal
edges
difference
damage
gel nail
06/24/2022
Amanda G.

United States
I recommend this product
Love it
Best cuticle pusher!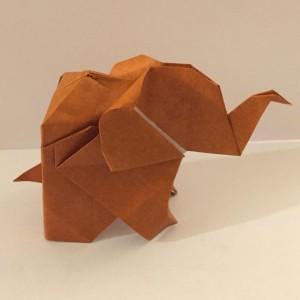 EA
06/22/2022
Elaine A.

United States
I recommend this product
These do help!
These really do help when applying the ohora strips. I had a bit of trouble when it came to just using the wooden sticks because I would sometimes apply too much pressure and accidently nick the stickers, but these silicone tipped pro easy dual sticks made it so easy and painless to apply them!
06/19/2022
Eileen M.

United States
Just can't use any tool
I didn't know if I could use just anything to adhere the nails but now realize just how important this stick is. It gets every spot and that's extremely important
05/14/2022
Annie

United States
I recommend this product
Worth it
I was really skeptical about spending the money on their stick tool, but I have so many of Ohora's nail sets, I figured I might as well try it out along with the liquid remover. I was really impressed by how easy this helped me remove the nails and it actually helped prevent damage to my natural nails! Glad I invested in it
05/09/2022
Shannon K.

United States
A Must Have!
This is a must have. It is the perfect tool to both remove and seal the gel to your nail during application.