Twilight
Ombre nails in black and red. The darkening color towards the tip of the nail presents an elegant mood. Enjoy these elegant and glamorous nails!

TYPE: Press-on
SHAPE: Coffin
INCLUDES
40

Press-on Nails
2

Prep Pads &

1

Nail File &

1

Wooden Stick
Instruction Manual
*We have provided a new version of the prep pad, Prep Pad Plus (+) in the shipping box for better adhesion. Make sure to prep your nails with Prep Pad Plus before application.
STEP 1.
Wipe nails
Wipe nails with the prep pad to ensure your nails are clean and dry for better adhesion.
STEP 2.
Remove protective film
Remove the protective film and press down the nail tip in the correct direction.
Pro Tips.
· When you are in between sizes, using a smaller size is recommended.
· Using a bigger size could affect the longevity of the adhesion. How to remove​ : Applying a few drops of remover on the sides before removal will minimize nail damage.
CAUTION.
Do not force the nails off as it may cause nail damage.
More Details :
FINGER SUIT How to & Tips
• Extra Pieces in Various Sizes

• Glue-free with No Dry Time!

• Natural & Comfortable Wear

• Instant Application

• Cruelty-free & Toxin-free
Ratings & Reviews
Customer Reviews
Write a Review
Ask a Question
02/24/2022
Leighanne B.

United States
11/03/2021
Kaitlyn T.

United States
I recommend this product
Stuck together
This has never happened before but I just opened this pack and more than half the nails were stuck together or the tab was peeled off =( I love these nail packs but this one was a miss unfortunately.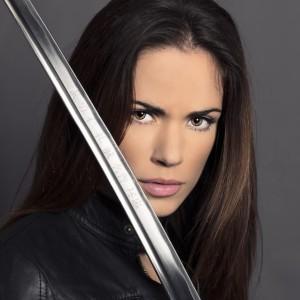 M
10/29/2021
M

United States
I recommend this product
Best press-ons ever
Extremely pleased with these. I bought them because I love the coffin red/black ombre and I admit I was very skeptical. Every single set of press-ons I've ever bought has disappointed me. They pop off easily and have torn my nail beds. Not this one though. The press-ons bend easily instead of popping off and do so without losing shape or ruining the color. The other amazing thing about them was how long they lasted. Almost three weeks. I'm attaching two pictures. The first one was taken right after I put them on. The second, shortly before I took them off. Going on three weeks they still looked great and I cook, clean, and lift (powerlift), type, and do all sorts of stuff. I used the base coat before putting them on, just FYI. And when I took them off the nails underneath were not yellow like they usually are after being covered by press-ons or acrylics or gels. They were nice and white as if I hadn't been wearing fake nails at all. The nail beds had no damage to them. I will be buying more so I hope they add more styles and keep the Twilight set around all year.
10/06/2021
Arin Z.

United States
I recommend this product
Press on nail
I had very high hopes and expectations for these since the gel stickers are FANTASTIC! But I had to take these press on nails off the same night because I went to put my hair up and ended up ripping a lot of it out. My hair got stuck under the nails by my cuticle. I would expect this to happen after a week or so of wearing them but not the same night I put them on! I was very disappointed with them.